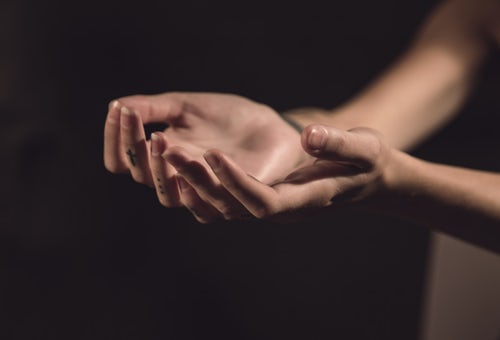 There are lots of people who can't go to work at the moment and whose occupation doesn't suit working from home. There are others who can work, but not in their usual way, needing to find different ways of doing things and accepting that being flexible and adaptable is fast becoming the norm. As healers, we're in a good position to be able to continue our work, albeit not necessarily in the same way.

While we can't welcome clients into our healing rooms, there is still an important role for us to play. Now is the time to do as much as possible and re-double our healing intentions, albeit from a distance, for the highest good.

For some of us, it may be possible to continue to work using technology such as Skype, Zoom, Facetime or WhatsApp to hold face-to-face consultations and offer healing to clients we know will continue to benefit from sessions. Client records can still be kept updated, so that your insurance should cover you for remote working.

Many of us will have our own absent or distant healing practises that enable us to offer healing to people who are not physically close to us, but who can still benefit from healing intent, such as people we know to be unwell, or our wonderful, dedicated healthcare workers.

We can all come together to send out healing and positive thoughts for our friends, family, neighbours, animals and our planet during our own daily personal practise.

We're seeing more guided meditations and helpful online gatherings and discussions offered across social media to help people stay positive, calm and mindful. You too may have resources to share that would benefit those people in need of some support.

And while it is a couple of months away, The Big Heal in May (4th – 10th) asks all healers to contribute to the creation of a collective pool of loving and healing energy that will be available for anyone in need of it, by visiting the Healing Awareness Week site in the evenings during the week. Please take a look and add your intent to that of thousands of other healers: https://healingawarenessweek.org/the-big-heal

It is a time like no other and one when we encourage all healers to shine their light for the benefit of as many people as possible.

In health and healing,

Sue Knight.
---