Two new trustees have been appointed to serve on the Board of The Confederation of Healing Organisations (CHO), bringing with them diverse expertise and perspective.
Dr Lisa Riste has a PhD and MSc in Public Health & Epidemiology, plus many years experience of patient and health professional recruitment in primary care, mental health and secondary care settings. She is a Research Fellow at the University of Manchester, has authored several articles in peer reviewed publications and has substantial experience in managing research, including attracting grants and awards. Lisa is a Reiki Practitioner and is about to undertake a spiritual healing course with the Spiritualists' National Union.
Jane Butterworth has been a Spiritual Health Practitioner for over 30 years, following SRN nurse training at UCH, London. She teaches spiritual and psychic development and is secretary to the developing Soul Rescue Society. Jane has written regularly for New Age and complementary medicine magazines and brings experience of running her own businesses, as well as healing practice. Jane champions the modernisation of public understanding of spiritual healing and its contribution as a valuable asset to mainstream medicine.
Chair of the CHO Board of Trustees, Sue Newport said: "We are delighted to have Lisa and Jane join the Board and look forward to having their strengths and expertise enrich our trustee team. It is invaluable to have new perspectives and we very much welcome their contribution to help shape our future strategy."
First activities for the new Board members have so far seen Dr Riste representing the CHO at the Research Council for Complementary Medicine's CAMSTRAND conference at the beginning of July, while Jane Butterworth will speak at the CHO's Aspects of Healing showcase collaboration with Mind, Body Spirit at the MBS Wellbeing Festival at the NEC, Birmingham (November 1-3) and work on key projects as a part of the CHO's Marketing Committee.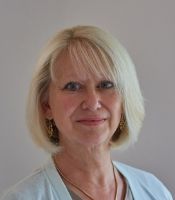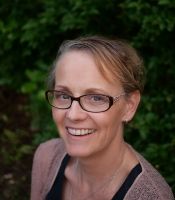 Jane Butterworth Dr Lisa Riste
---