CHO Chief Executive Sue Knight was delighted to be asked to speak at the College of Healing's Annual General Meeting in July.
The College is a long-standing CHO member and was co-founded by Diane O'Connell, whose commitment and contribution to both the CHO and the Healing sector in general was celebrated last year with the award of the very first Confederation of Healing Organisations Fellowship.
The AGM was well attended and Sue enjoyed catching up with old friends and colleagues and meeting new people at varying stages of their journey into Healing. The enjoyment of being amongst like-minded people, connected by a subject so close to the heart, was evident through keen participation and lively discussion.

Sue's talk included a little on the history of the CHO and its role in the Healing sector, as well as her views on the status of the sector today and going forward. She also focussed on a subject that has often been raised in meetings and AGMs around the country over recent years, the matter of succession within the sector.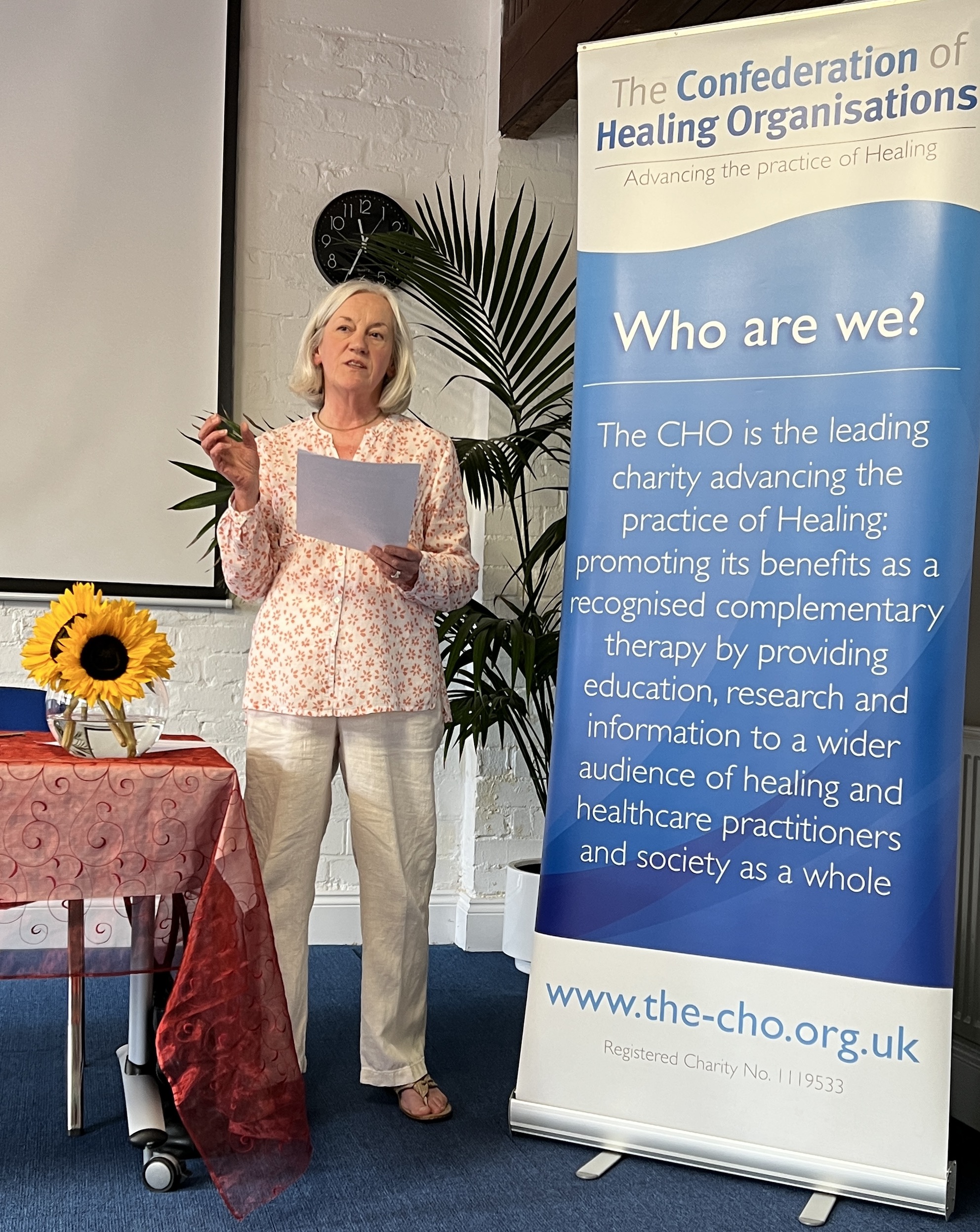 It is imperative that everyone involved in Healing in any way, helps to spread the word and encourage new people to get involved; whether that's by:
learning to become a healer

spreading the word about the benefits of Healing

joining our organisations

taking Healing out into traditional healthcare
The survival of the Healing movement depends on the willingness of the people within it to stand up and do their part in ensuring its secure future.
Sue was encouraged by the questions and conversations that followed and was grateful for such a warm reception and the opportunity to share her thoughts on a subject she feels so passionate about.
---