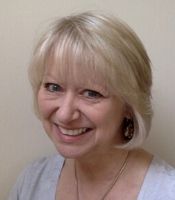 We're delighted to announce that at our December 2019 Board meeting, Jane Butterworth was voted in as our new Chair of the Board of Trustees.
Jane joined the Board as a Trustee earlier in 2019 and quickly immersed herself in CHO activities, including speaking at the Aspects of Healing initiative at the Mind, Body, Spirit Festival at the NEC in November and taking an active role on the Marketing Sub-Committee.
Following SRN nurse training at UCH, London Jane has been a Spiritual Health Practitioner for over 30 years, teaches spiritual and psychic development and is secretary to the developing Soul Rescue Society. Jane has written regularly for New Age and complementary medicine magazines and brings experience of running her own businesses, as well as healing practice. Jane champions the modernisation of public understanding of spiritual healing and its contribution as a valuable asset to mainstream medicine. Her years working as a nurse in the NHS have provided a valuable and knowledgeable balance to her years in holistic, spiritual and complementary medicine.
As Chair, Jane is looking at proposals to expand the membership of the CHO and the BRCP and to increase its presence and strength as a united professional body both here in the UK and globally, as we have already attracted international practitioner members, for example, from nearby in Ireland and as far away as Japan, UAE, India and America.
The Board expressed their grateful thanks to departing Chair Sue Newport, for her excellent contribution and leadership over the previous three years and are delighted that we will not lose Sue's knowledge and experience, as she will continue to support the CHO and BRCP through her position on the Board as a valued Trustee.
2020 should prove to be an important year for the CHO as it moves forward into the new decade with a strong team of Trustees and Advisors providing excellent governance and leadership skills.
---