We're proud to share the success that was our Animal Healing Toolkit – a workshop teaching transferable skills to Healing practitioners, which was the subject of a BBC radio programme as well as regional press coverage. Facilitated by CHO Trustee, Sue Newport. See feedback from attendees and quotes about the importance and dynamics of providing Healing to domesticated animals with whom we share our lives.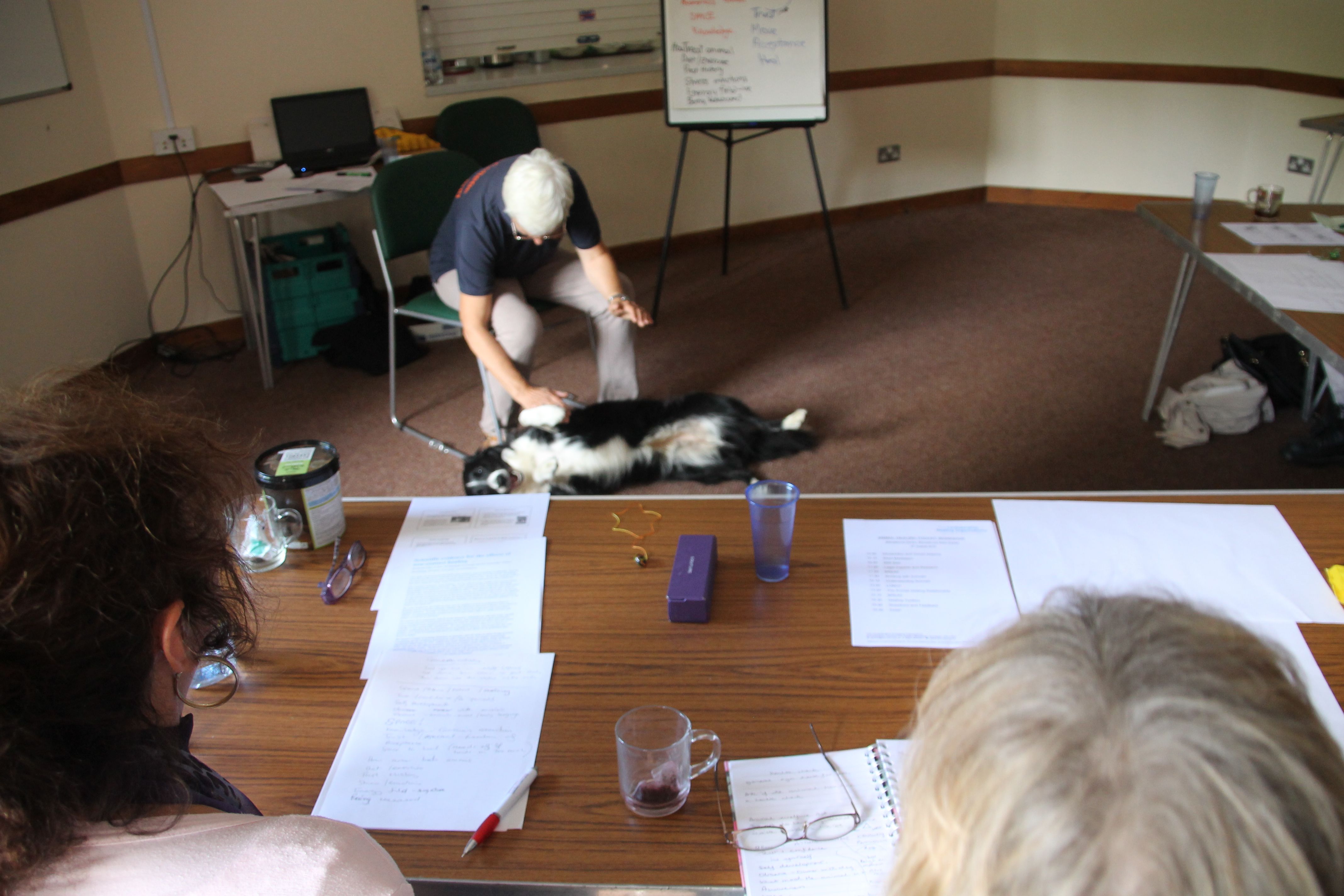 Annie the dog enjoys having healing!

Workshop feedback

KK: Thoroughly enjoyed this light hearted and informative workshop. Would recommend to anyone interested in working with/healing animals.
RW: Excellent. Would thoroughly recommend this workshop to expand your knowledge about healing both animals and peopl.e
VC: Great day, gave me confidence to get out there and heal! Very lighthearted but also very informative, great boost for any healer.
TM: A fantastic day spent with like-minded people. Lots of information and advice that we were encouraged to go and share to improve the health of animals. I would recommend to anyone interested in animal healing to do this workshop. Thanks again Sue for a wonderful day!
KM: (student of Healing): Today has opened my eyes to how simple and accessible healing can be for anyone, but mostly the impact it can have purely from a subtle intention. The physical workshops showed this, it was also great to learn with like-minded supportive people.
IB: An excellent day, very informative, friendly, relaxed and the tutor works from the heart.
AT: It was fascinating and really informative. I am new to the subject and I found it accessible to someone in my position as well as to people experienced with healing and energy work.
---