Scotland based Healthy Nibbles today announced the appointment of Amanda Hamilton as a new director and shareholder of their fast-growing business.
Healthy Nibbles is the UK's only vending operator dedicated to health and wellness, offering vending machines at no-cost to corporate, leisure and educational spaces that contain only healthy, sustainably sourced snacks.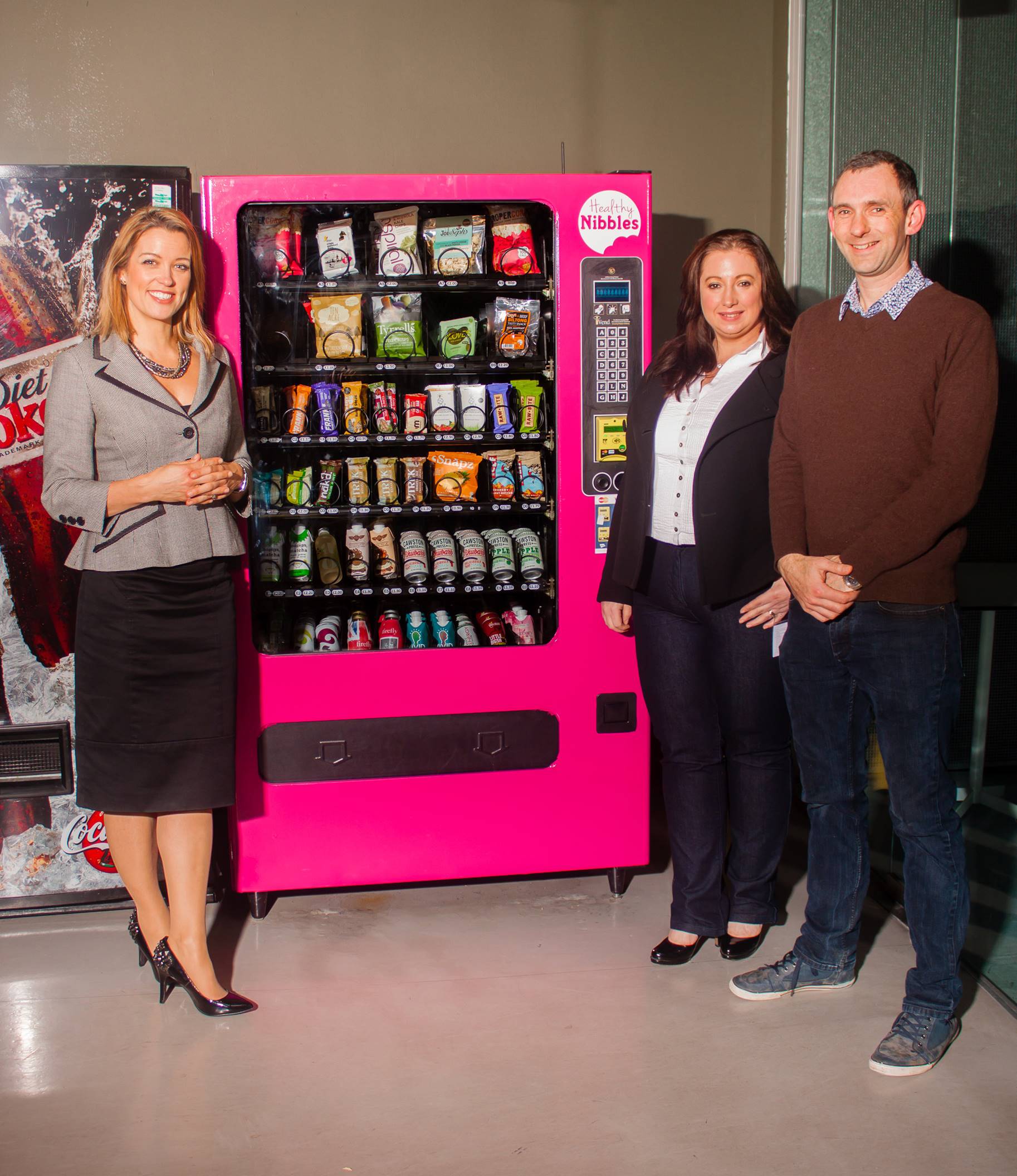 Amanda Hamilton and the Healthy Nibbles Vending Machine
The machines are the first of their kind to offer "smart" vending with credit card, multi-buy and employee cards as part of a new era of interactive vending services.
"It's been an endless frustration of mine, both personally and professionally, that there's such a critical lack of healthy snack options available in corporate, leisure and hospital environments . When I was approached by Sara Roberts, MD of Healthy Nibbles, I reviewed their business model and recognised a significant opportunity. This unique smart vending service presents a rare win-win for business and consumer."
Healthy Nibbles currently services organisations such as the BBC and has a growing order book from companies in banking, communications and in oil and gas sectors. The company has just launched on CrowdCube in its bid to raise £100,000 of finance capital.
The company has also been approached to install Healthy Nibbles machines in some of the UK"s most notable private schools. The snack range includes many products that suit intolerances and dietary choices.
---